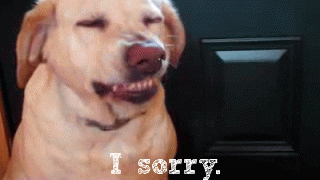 SO SORRY

Thank you for providing your feedback and letting us know about this issue. We apologize that our service did not satisfy your expectations. We set a high standard for ourselves and are truly sorry to hear that standard was not met in your interaction with our business. Your happiness is our number one priority.

Please give us the opportunity to listen and resolve your issue.
CONTACT US
My experience was fabulous. The return policy is excellent since you can return within 30 days. Also, the refund policy is excellent since you can get a full refund within 15 days.
Thank you very much. My dog loves it! Dirty Fur Clothing offers low prices which is what I love to have. It is always the best thing around in my opinion. The shipping is the icing on the cake "free shipping!" and overall I have no complaints in the past. It is always enjoyable for me.
My experience with Dirty Fur Clothing was a good one. They have a wide variety of styles and colors to chose from, has all different kinds of clothing like shirts and dresses and it's a good spot to shop around the holidays. I got what I paid for and it came in a timely fashion. It didn't come with any defects or anything wrong with the package.
It's got new things to offer all the time that looked good and are relevant to me and my dog. I like lots of the stuff to buy but I dislike their prices sometimes. Other than that everything was good. Dirty Fur Clothing is a cool new thing and it was a fun and interesting way to shop. Overall, the experience was great and I enjoyed it.
I like that Dirty Fur Clothing site is simple to shop from. It's well organized and I can easily find what I need in one quick step and not have to search all over the place for what I want. And I was able to check out quick as well. It makes shopping pleasurable. They offer what I want and need, and provide it quickly too. I also like the selection overall.
The clothes are very nice. Selection is pretty good and could be key factor in one picking a brand and that is one feature they have as easily searchable. But the clothes overall were great. And I would buy them again.
Please give us the opportunity to listen and resolve your issue.

100% Satisfaction Guaranteed
You will love the unmatched comfort, warmth and durability of our selection of dog clothes, collars, toys & supplies. Our dog clothes come in a variety of styles: from our solid color, basic dog clothes to our fashion forward, designer styles to keep your doggie baby warm, stylish, and trendy.